Public reports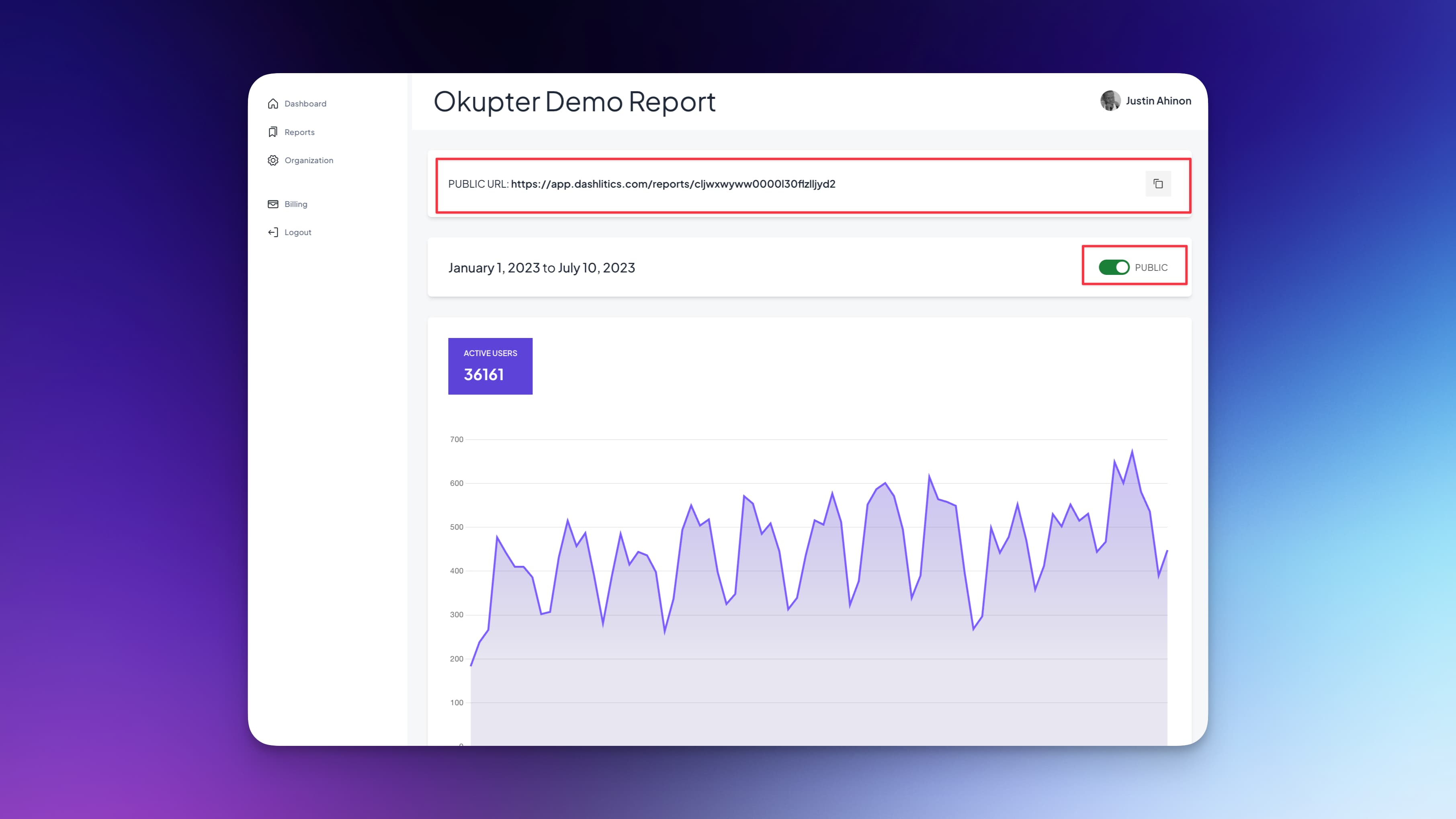 Sharing reports publicly is now available in Dashlitics.
When you create a new report and navigate to its page, you will see a new checkbox in the top right corner of the page. When you check it, the report will be available to anyone with the link.
You can also quickly identify which reports are public with the new badge in the reports list.