New feature: creating reports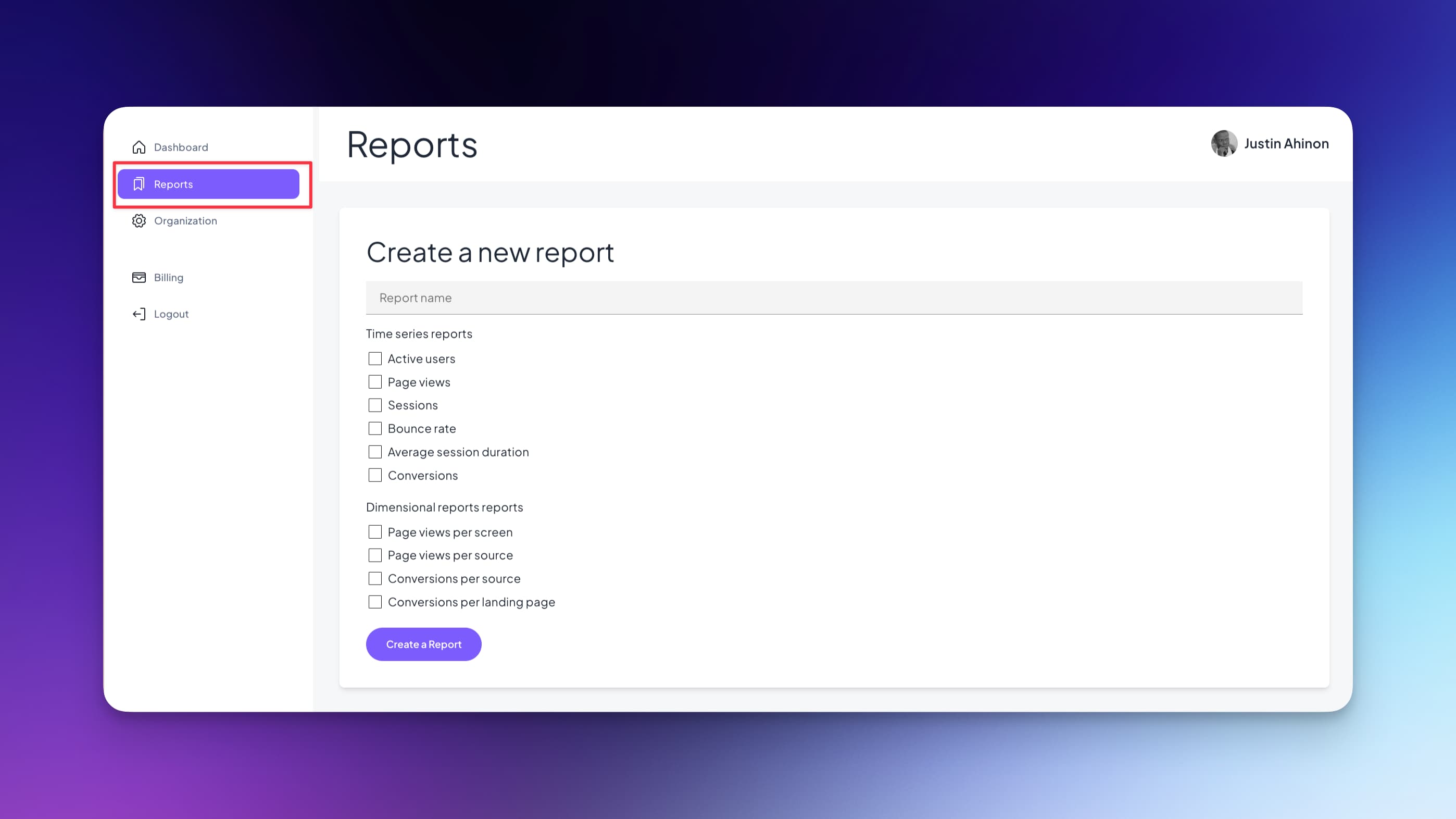 This is a big feature landing in Dashlitics. You'll now be able to create reports with custom metrics.
Instead of only relying on the dashboard with a predefined set of metrics, you'll be able to create your own metrics and use them in your reports.
To do that, head to the new "Reports" section in the sidebar. You'll be able to create a new report and add metrics to it.